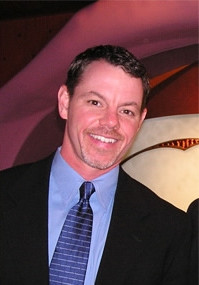 Dr. Joe
Dr. Joe Demyen is a 1997 graduate of Life University where he was the recipient of the Clinical Excellency Award. He completed a year of post-graduate work in extremity and sports chiropractic and is a Certified Chiropractic Extremity Practitioner. Upon graduating, Dr. Joe practiced for three years in Charleston, South Carolina where he had the distinction of being the team Chiropractor for the Charleston River Dogs.
Dr. Joe constantly strives to increase his knowledge and continually improve his skill set in Chiropractic. This drove him to receive Diplomate of the American Chiropractic Neurology Board. These studies have given him the skill set to treat patients with movement disorders, Traumatic Brain Injuries, and Vestibular disorders Helping people live a life free from pain and disease drives him to work harder to find solutions. Dr. Demyen also has been studying Functional Medicine (what he coins nutritional intervention) for several years in order to help individuals suffering from metabolic problems.
Education
Life University, Doctor of Chiropractic, 1997
D.A.C.N.B. - Diplomate American Chiropractic Neurology Board
C.C.E.P. (Certified Chiropractic Extremity Practitioner)
Life University, Clinical Excellency Award
Pace University, BS, 1990
Associations & Memberships
Holds Chiropractic licensure in GA, FL, SC, NY
Board member on the Council for Chiropractic Practice (CCP)
Office Staff
Our office staff shares our mission of bringing this revolutionary approach to healthcare to our Cherokee county community. Together we strive to help our patients live healthy, happy, drug-free lives.


Jes Demyen, RN
Jes is an RN and a Chiropractic champion. She has been a practicing nurse since 1999, working in the emergency room, as well as the post anesthesia care unit. After becoming a Chiropractic patient in 2005, Jes quickly became one of this profession's biggest advocates. She is currently able to draw on her previous knowledge and experience in the nursing field to provide functional blood chemistry analysis and nutritional counseling at Demyen Family Chiropractic. She is truly excited to share this knowledge and experience, and to serve our community.


Rita Wasson
Rita is our office manager. She joined our team in May of 2012 after relocating from Kansas. Rita has been working in chiropractic office since 2006. Prior to that she was a para professional for autistic children. Rita loves what she does and is a firm believer in the lifelong benefits of chiropractic care. This passion shows everyday in her interactions with our practice members.