Welcome to Demyen Family Chiropractic
Why should you choose Demyen Family Chiropractic?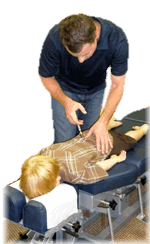 It's about stabilizing the nervous system to help your body heal itself and perform at its optimum level.

It's the Science:
We offer state-of-the-art, cutting edge technology to evaluate you as a whole person. With the NeuroInfiniti we are able to do a Stress Response Evaluation (SRE) to evaluate your entire nervous system's function. We also offer blood chemistry analysis and nutritional screening for patients who are interested in supplementation.

It's the People:
Dr. Joe Demyen is a well-educated, highly skilled, caring practitioner who constantly strives to increase his knowledge of Chiropractic and the human body as well as continually improve his skill-set through post-graduate education. You can read more about him here.

Our office staff is friendly and knowledgeable. They are pleasant faces that greet you when you come into our office. Feel free to let them know if you have any questions or concerns. Our office manager is Rita Wasson. Rita is always available to answer any questions that you may have. You can read more about our staff by clicking here.

It's the Place:
Our facility is clean, warm, and welcoming. From the moment you enter our office, our goal is for you to feel like part of the Demyen Family Chiropractic family; you can always expect to be greeted with a warm smile and treated with the utmost respect.

It's You:
The education of our patients is our top priority. There are no questions left unanswered here. If you have a question for any of our office staff, they will always take the time to give you a thorough answer, in terms you can understand.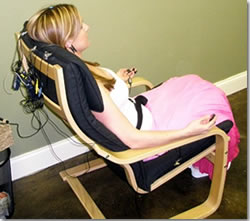 The phenomenon of "alternative healthcare" would never have come about if the current medical system was working well. Presently Chiropractic is the leading alternative to allopathic medicine, and for a very good reason. Safety.

However, there are still people in society who regard chiropractors as, "back-doctors", unaware that chiropractic is a comprehensive, holistic healthcare system. It's true that chiropractors are very effective, "back-doctors", but frankly, relieving pain is only the beginning. We strive for high-level-wellness with our patients: effective stress coping strategies, better sleep, high vitality, physical and emotional hardiness, better relationships, better attitude, and a zest for life. That's what high-level-wellness is all about, isn't it?

We make it easy to understand what you are missing. Science has come a long way. Contact Us. Let us check you out. If you are a chiropractic candidate we'll tell you; if you are not we'll tell you that too.

The comprehensive clinical evidence and health benefits of, "healing touch", and the "laying on of hands", behind alternative, natural healthcare have been known for centuries. The science has finally caught up. To a greater degree, we now know why it works. The discoveries in brain-science, neuroscience, neuroplacticity, and cellular-biology, have provided some very interesting answers. Few doctors, of any discipline, are more aware of the explosive growth, understanding, and required application techniques ('treatments') than our very own Dr. Joe Demyen (Dr. Joe). In fact, his cutting edge understanding puts him in demand for professional lectures and teaching other doctors. One would have to be rather isolated not to notice an increase in public awareness and use of alternative healthcare and a more natural lifestyle, of which chiropractors are the largest and fastest growing group.

Not a week goes by that the public is not disappointed by the number and severity of the pharmaceutical errors, recalls, and multi-million dollar settlements due to widespread "side-effects". The magic appeal of a quick-fix via powerful drugs has been oversold by Big-Pharma. The public is demanding better, safer ways to deal with health problems . . . from pain relief to wellness.

Welcome to our web site. It is our hope that the following pages can be of assistance to you in some way. Whether you are a current or future Chiropractic patient, the following pages are designed to empower you to reach your personal and professional goals.

It Works:
Please take advantage of all the information provided and contact us personally if we can offer specific information suited to your healthcare needs. Call us today at 770-720-2222 to schedule your comprehensive analysis or use our online form to request an appointment. Remember, we are here because CHIROPRACTIC WORKS!
A study published in the February 2010 issue of The Spine Journal, the official journal of the North American Spine Society, provided additional evidence demonstrating the effectiveness of chiropractic for certain types of headaches known as "cervicogenic headaches". A report on the results of this study was also published online on February 26, 2010, on the site "Modern Medicine".
A study published in the November 2010 issue of the Journal of Manipulative and Physiological Therapeutics (JMPT), documented that patients who initially saw a chiropractor for common back pain conditions saved a considerable amount of money in total costs than did those who initiated care with an MD.
A report dated September 2010 and released by the US Centers for Disease Control's (CDC), National Center for Health Statistics carried the title above and documented the increase in prescription drug consumption in the United States. The report states that in the United States, spending for prescription drugs was $234.1 billion in 2008, which was more than double what was spent in 1999.